FRANK ABOUT PLUMBING
GOT A PLUMBING PROBLEM? WE'LL FIX IT!
Frank Britton Plumbing specialises in Plumbing Maintenance and Plumbing Repairs, NO JOB TOO SMALL!
From leaky taps and washers to new installations, Frank Britton Plumbing offers competitive pricing with quick and prompt service.
We work with the local Bassendean community and have a regular customer base to whom we provide quality workmanship and excellent customer service.
Professional Local Plumber
As a certified Plumbing and Gas installation and service technician, Frank Britton Plumbing also specialises in backflow prevention. Frank Britton Plumbing takes pride in their work to get the job done effectively and efficiently, and conform to industry standards. Frank is also a Viega certified plumber which provides warranty to the work carried out on Veiga equipment which also cuts the labour in half for a small additional fee.
Over 18 Years experience
Frank has a vast experience on working on large scale projects which include home renovations, home maintenance as well as commercial and industrial property maintenance.
Fixed by the owner of the business
When you call Frank Britton Plumbing you are directed to the owner of the business, and the man that will carry out the work, and who will deal with your enquires and concerns in a timely manner and efficiently.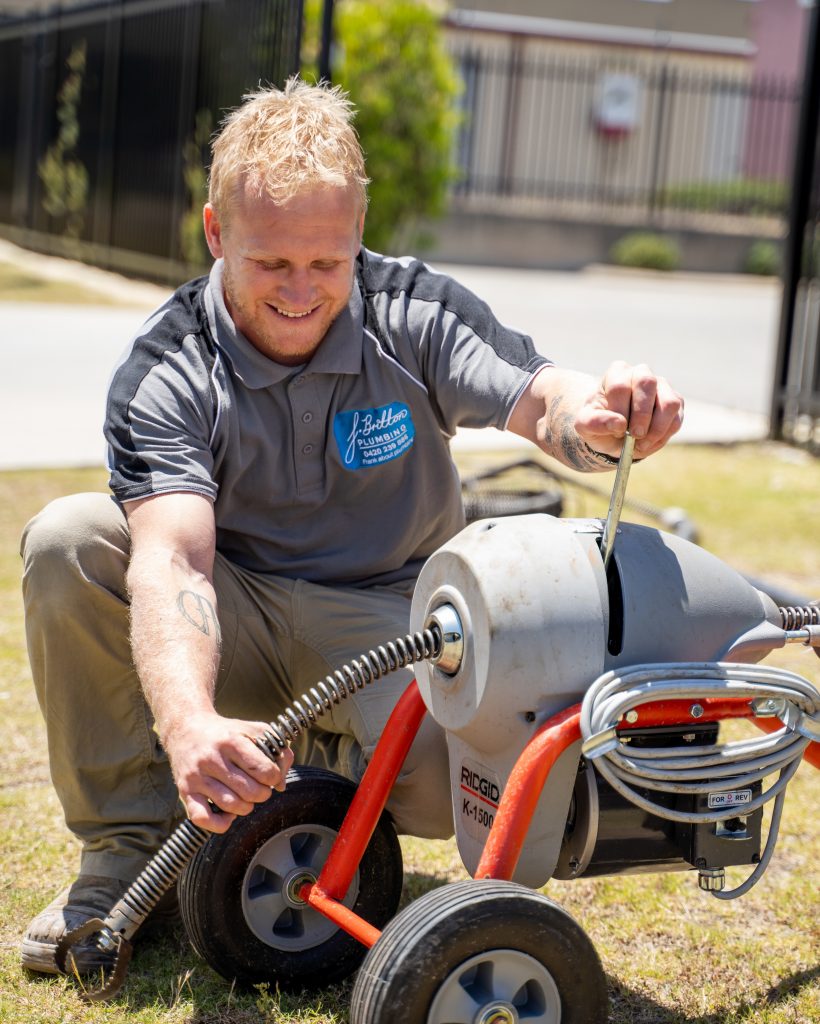 Maintenance & Repair
Maintenance & Repairs is our company specialty. Generally we can visit and fix on the same day. Depending on the type and scope of the work to be completed we can often quote over the phone, via email or by text – no job to small!
Read more about our Plumbing Maintenance services
Hot Water Unit Installations & Repair
Water heater is not performing efficiently?
Does you boiler need a service?
Frank Britton Plumbing can fix your water heater promptly assuring you're able to have hot water produced at optimal efficiency.
We are also able to replace your old unit and safely dispose of it for you.
If you're looking to upgrade your water heater we're happy to offer advice free of charge.
If you're experiencing an emergency or require an urgent repair we can usually get your hot water working the same day or within 24hrs.
read more about our Water Heater Installation services
Burst Pipes & Blocked Drains
Usually, an emergency call-out. We will get there the same day to repair burst pipes and will apply for a water claim on your behalf to the water corporation for excess usage saving you a big water bill once the pipe is repaired.
We also fix blocked toilets, sinks, or the whole drain.
Kitchen & Bathroom Renovations
Affordable renovation with options to tailor your needs so your new kitchen and or bathroom is exactly how you want it.
Emergency Call Out
24/7 emergency call out. We also use a Viega crimping tool which saves money cutting Labour in half at a small fee for the tool hire we can solve a leak especially when a water meter won't shut off which is common the repair can still be done quickly and to top standards.
Free Quotes
To obtain a free quote call to book in an appointment (must be flexible) or if it's easier for small jobs send Frank pictures and description of work required and he can get back to you in the same day.
No Call Out Fees
We just charge for work done.